The Digital Leadership Forum (DLF) is a global community of thought leaders and innovators who are shaping the future of responsible AI innovation. DLF members have access to exclusive insights, resources, and networking opportunities to help them stay ahead of the curve and drive responsible innovation across their organisations.
Why join the DLF?
Connect with innovative digital leaders who are committed to responsible AI.
Get access to exclusive insights and resources on responsible AI innovation.
Collaborate with other innovators to tackle your biggest AI challenges and discover cutting-edge solutions.
Learn about the latest trends and developments in responsible AI innovation.
How can the DLF help you achieve your digital transformation goals?
The DLF can help you achieve your digital transformation goals by providing you with the knowledge, insights, and connections you need to:
Identify and evaluate new responsible AI technologies.
Develop and implement digital transformation strategies that are aligned with your organisation's values and commitment to responsible AI.
Build a culture of innovation within your organisation that is grounded in responsible AI principles.
Join the DLF today and lead the way in responsible AI innovation!
If you would like to learn more about membership, register your interest here: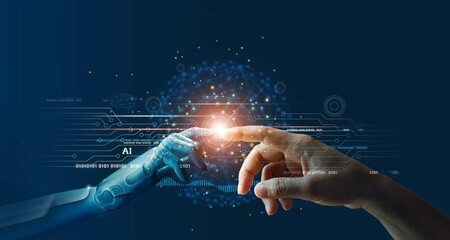 What topics do we cover?
AI for Innovation
AI for Digital Transformation
Generative AI for Business
AI Ethics and Governance
AI for the Future of Work